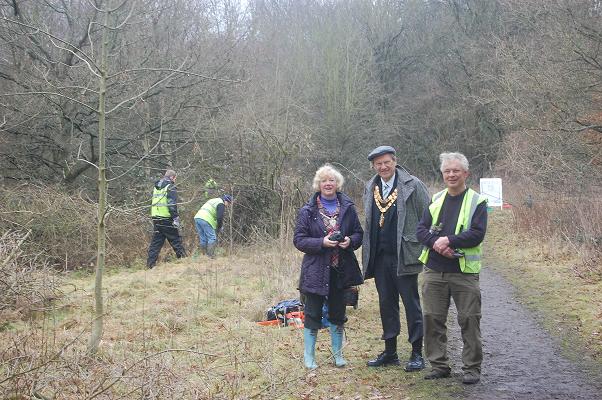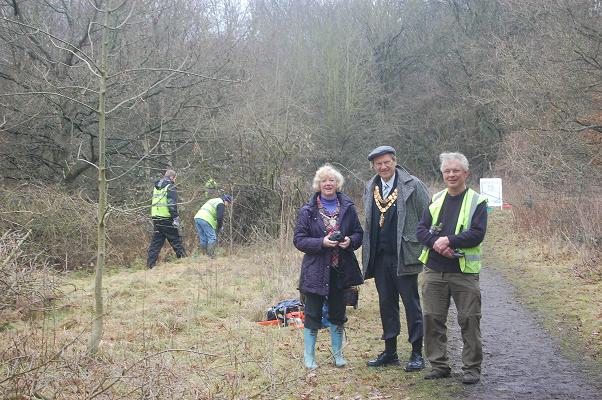 What work do we carry out?
We carry out a wide variety of conservation work.
Woodland
Our work in woodland includes the selective removal of invasive introduced species. We are also responsible for coppicing, making new rides to improve access and improving habitat particularly for butterflies.
Planting
We plant native trees, hedges and wildflowers to improve habitat for wildlife.
Site Management
Our management of sites includes pond clearance, hedgelaying and meadow management.
Construction
We carry out a variety of construction tasks including laying paths, erecting and repairing fencing as well as building sleeper bridges and stiles.
How do we know what we are doing?
All our tasks are coordinated with Solihull Council as part of their conservation plans. Our work is coordinated with the work of other conservation groups as well as Solihull council park rangers and contractors.
The tasks are lead by a trained group member experienced in the work. Full instruction on tool use, working methods and safety are given. Safety equipment is provided and several group members are trained in first aid.
Sounds interesting?
Please click here to find out more about joining us.
Posters
We have several informative and colourful posters which describe what we do. Please feel free to download them here. If you know anyone else who may be interested in our work then perhaps print one or more of the posters and let them have a look.